Commercial Solar Developer
Based in Asheville NC, Pisgah Energy provides comprehensive solar and energy storage design, consulting, development and construction services for commercial, municipal, and institutional clients across the Southeast.
BOLDLY GUIDING COMMERCIAL SOLAR
FROM
CONCEPT THROUGH CONSTRUCTION
Commercial solar energy services

Since 2019, Pisgah Energy has been a leader in the North Carolina solar industry and is committed to providing clean, reliable, and efficient commercial solar energy solutions to organizations throughout the Southeast.
We specialize in implementing the following solar energy services:
We hold unlimited General Contractor licenses in North Carolina and South Carolina, as well as, Electrical Contractor licenses in North Carolina and South Carolina.
Powering businesses through solar development
We develop solar and energy storage projects for a variety of sectors, including:
Commercial
Industrial
Retail
Office & Mixed-Use Facilities
Agriculture
Dairy
Breweries
Farms
Municipalities
Universities
Schools
State agencies
Hospitals
Utilities
Co-ops
Independent Power Producers
Our Story
Pisgah Energy was founded in 2019 by Evan Becka.
While deeply rooted in the industry, we pride ourselves on being independent, innovative and insanely nimble. What keeps our feet on the ground? A strong commitment to our clients and our mission.
Our commitment is matched only by our expertise. Most of our staff have spent their entire professional lives working within the solar industry. Each member of the Pisgah Energy team brings their own unique skills and professional knowledge to the company and is integral to our success.
With a combined 50+ years of experience, we know what methods are tried and true and have a deep understanding of solar energy systems construction.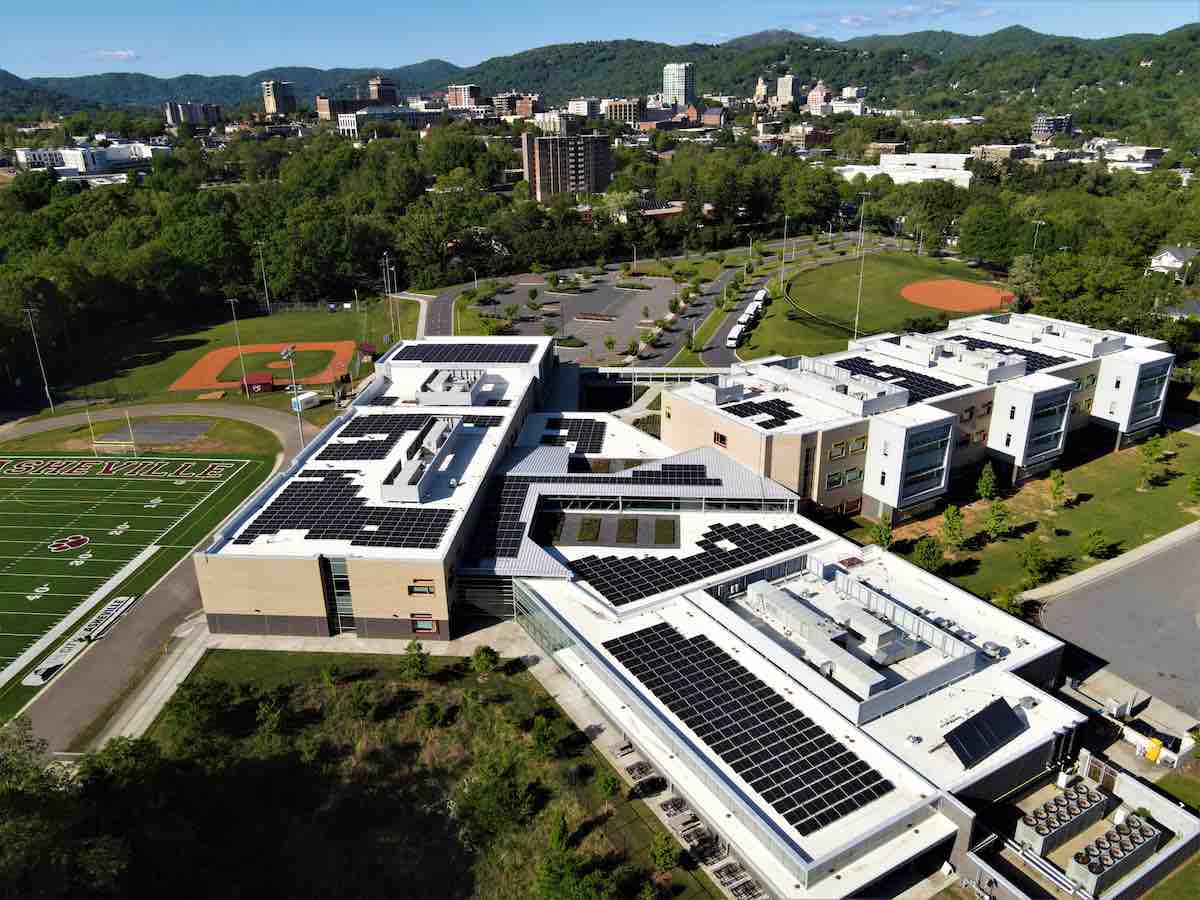 Our Origins
In 1999, driven by the desire to make a positive impact, our fearless leader began working his way up the solar ladder.
Over time, he gained experience in a variety of disciplines – giving him the unique ability to see things from the perspective of technician, project manager, service manager and project developer all at once.
Pisgah Energy's approach to project development is shaped by this 20+ years of experience and taps into all these perspectives when recommending appropriate energy solutions to clients.
Our Approach
Successful solar system development begins with superior design and engineering.
Pisgah Energy is proud to employ an incredible team of NABCEP-certified designers who consistently create inspired solar energy designs grounded in technical excellence.
As energy experts, our process is both thorough and responsive — generating the highest quality projects at the lowest possible cost.
Our Mission
Pisgah Energy is on a mission to realize our clients' transition from fossil fuels to renewable energy sources.
We believe in more than just getting the deal done.
We believe that renewable energy is essential to a healthy future on this planet.
We believe in helping our clients reach their goals – whether it's to save money, promote environmental sustainability, or achieve energy independence.
We believe in creating one-of-a-kind energy systems built on a foundation of industry expertise and technical prowess.
We believe that our fierce dedication to integrity, honesty, and clear communication allows us to truly be of service to our clients, our planet, and a sustainable future.
27
MW hours
Energy generated
18
Metric Tons
Annual CO2 Offset
President & Founder
Evan Becka
Operations Manager
Phelps Clarke
Director of Marketing
Rebecca Morris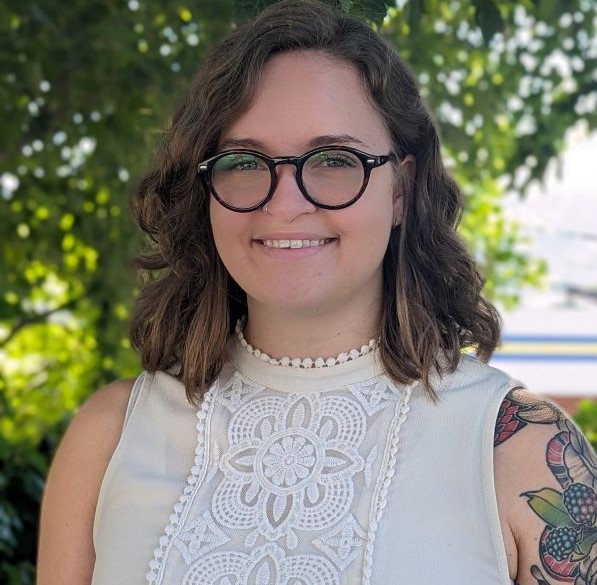 Assistant Designer
Samantha Kegley
Bridget Herring
2022-09-10
I give Pisgah Energy 5 stars for customer service. They are committed to communicating with their clients and providing additional information/education along the way, especially for clients new to the renewable energy installation process.
As the most respected purveyor of custom solutions in the industry, Vanguard Furniture appreciates Pisgah Energy's skill, know-how and experience in crafting a custom solar solution specifically for our needs. Vanguard Furniture partnered with Pisgah Energy and Eagle Solar & Light to design, develop and install five roof-mounted solar projects on our Product Development and Warehouse facilities in Conover, NC. These 1,152 solar panels serve as on-site electrical generation for Vanguard and will produce over 661,900 kWh annually of clean, renewable energy: powering the production of our environmentally conscious furnishings with renewable energy. This is the first phase in converting Vanguard Furniture fully to solar power. We plan to partner with Pisgah Energy at all our manufacturing locations
The passion that this team has for their work is something special. I have worked with this team on many occasions and it is always an incredibly pleasant experience. They always put their clients first to ensure that everyone is happy with the results, and it always makes for a much higher quality end product. They are a fantastic model for what this industry stands for and I'm incredibly proud to be a part of their projects as we continue to convince the world that solar power is the future, one step at a time!
Norman Findley
2019-11-21
The Pisgah Energy team are experts at creating great solar projects for their customers! At Quest, we've worked with, literally, hundreds of people in the industry, and Pisgah Energy has some of the very best. They use their extensive knowledge of solar to establish customer-centric, professional project teams. The results are high quality, high-integrity projects where everyone is happy with the outcome
The folks at Pisgah Energy are exactly what they say they are. An experienced team of creative individuals that know how to guide you through the solar process. They are well-informed professionals and do whatever it takes to make sure your project fits your needs. I've been involved with several renewable energy projects over the years, and I WILL NOT venture into another one without the guidance of this team. Thanks Evan!
jeremiah leroy
2019-11-01
Pisgah Energy has played a pivotal role in moving our organization toward a cleaner and more sustainable energy future. They handled all of our solar design and analysis needs with timeliness and professionalism. Their knowledge and experience has helped us through every level of the decision making process. We have been very fortunate to have them as a critical part of our energy management team.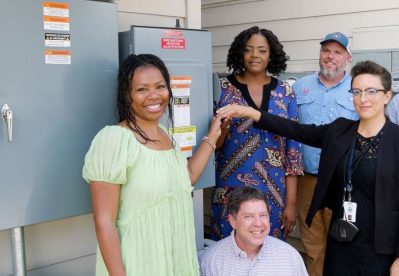 Two of Asheville's affordable housing organizations partnered with Pisgah Energy and Eagle Solar & Light to...